HAS A DEATH OCCURRED? WE ARE AVAILABLE 24/7

(​303) 872-6848

LIVE CHAT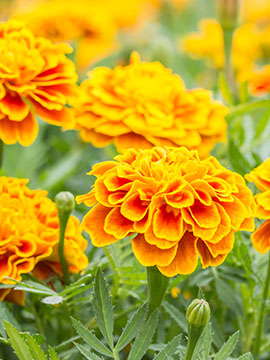 Obituary of Kari Tolkacz
Karen ("Kari") Kay Tolkacz
July 31, 1958-September 4, 2023
Kari Tolkacz of Parker, Colorado entered eternal life on September 4th, 2023. Wife to Thomas ("Tom") Tolkacz. Proud mother of Angela Talocco (Nate Talocco) and Brianna Tolkacz. Equally proud Nana to Luke, Arabella, and Gianna Talocco.
Kari entered this life on July 31, 1958, born to her beloved father Edward Matthew Houska and mother LuVerna Adelia (Scherer) Houska.
Her dad was one of her very best friends, following and sharing his wisdom became a hallmark of Kari's life. She learned from him to remain faithful no matter what she was up against, how to be relentlessly optimistic and how to make even the most ordinary times extra special.
Kari graduated from the University of South Dakota with a degree in Engineering. She made her way to Colorado where she quickly progressed in her career, spent cherished time with her dear Cousin Barbara, dedicated her free time to service in the community and to others. During this time, she met her husband Tom; the two were married on July 6, 1984 in Denver, Colorado.
Her career success was simply driven by her love for people. Bringing out the best in everyone. Kari was a loved leader of people. She also supported Tom in his landscaping, turf and tree career and eventually took over full time support of the family businesses.
Kari's most treasured role was that of "Mom" in addition to "Nana". She simply lived for her family and shined in this role. Kari served as the anchor to her immediate family as well as to extended family and friends. Somehow seamlessly, no matter the circumstances, she ensured loved ones were looked out for no matter if they were near or far.
Kari loved adventure and this was a gift she imparted on many others especially her children and grandchildren. Included in her adventures was a shared lifelong love for horses with her daughter Brianna and her three grandchildren. Her adventures also included travel, visiting historical sites and fun attractions along with attending theatre productions. Not only did she try to extend these opportunities to her own family but encouraged us all, along with her, to include others in these adventures and opportunities.
Kari was constantly on the lookout for how she could be used by God at any given moment to care for those in need. She was always ready to help friends in need. She would carry around food and supplies in her car for any person she saw on the street who might be lonely, hungry or cold. Kari had an incredible gift to love without judging others while also leading them to truth and God. She was able to forgive others in a profound way. Kari had a gift of giving without question and beyond what most would ever imagine. She made others feel seen, encouraged, protected and loved immediately upon meeting them. She encouraged us to be a light in this world.
Our incredible wife, mom, nana, and friend had big dreams and lived a life full of faith, joy, adventure, fun and compassion. Throughout her entire life, she continued to teach us by her example how to live and how to give. May her life and the impact she had on each one of us encourage and inspire us to live faithfully and boldly, to dream big dreams and to never ever give up.
Mom's final resting place will be at St. Simeon Catholic Cemetery, alongside her grandson Giovanni Lee Talocco.
As so many of you personally experienced, Kari lived to give and bring joy into the lives of others. As a family we are compiling a memory box/book for the family to remember her by. We would like to invite you to bring stories and/or pictures to the funeral services to be placed in a remembrance box. For those not able to make it to her services or who would prefer to share electronically, we invite you to email them to CelebrateKari@protonmail.com and we will add them for you. These could include what she meant to you, how your life was impacted for the better by her, a favorite memory of or with her or a final thank you to her. Thank you for your consideration.
Rosary at 11:00 a.m. with Funeral Mass at 11:30 a.m., both at Ave Maria Catholic Church on Friday, September 15, 2023. Reception following Mass at the church, 12:30- 2:00 p.m. Final Resting Place at St. Simeon Catholic Cemetery with beloved Grandson Giovanni Lee Talocco. Private Ceremony - Immediate Family Only.
For guests coming from out of town that need lodging please consider Holiday Inn, located at 19308 Cottonwood Dr, Parker, CO 80138.
We simply cannot touch everyone and are using the posting to answer questions and help the group be together.
Local lodging:
The Holiday Inn at Parker road and C470 will provide bereavement rates for guests and a discount coupon for breakfast. Kari Tolkacz services.
Hotel Direct line: 303-248-2147
Thursday evening, September 14, 2023, we will have a designated private area upstairs in Trappers Restaurant starting at 4 for out-of-town guests. Knowing everyone could arrive at various times there currently is nothing formal set. It is possible some of family will try to be by after 6 pm for dinner but unfortunately, we cannot commit at this time.
To send flowers to the family or plant a tree in memory of Kari Tolkacz, please visit Tribute Store
Recitation of the Rosary
11:00 am - 11:30 am
Friday, September 15, 2023
Ave Maria Catholic Church
9056 E. Parker Road
Parker, Colorado, United States
Memorial Mass
11:30 am - 12:30 pm
Friday, September 15, 2023
Ave Maria Catholic Church
9056 E. Parker Road
Parker, Colorado, United States


Share Your Memory of
Kari